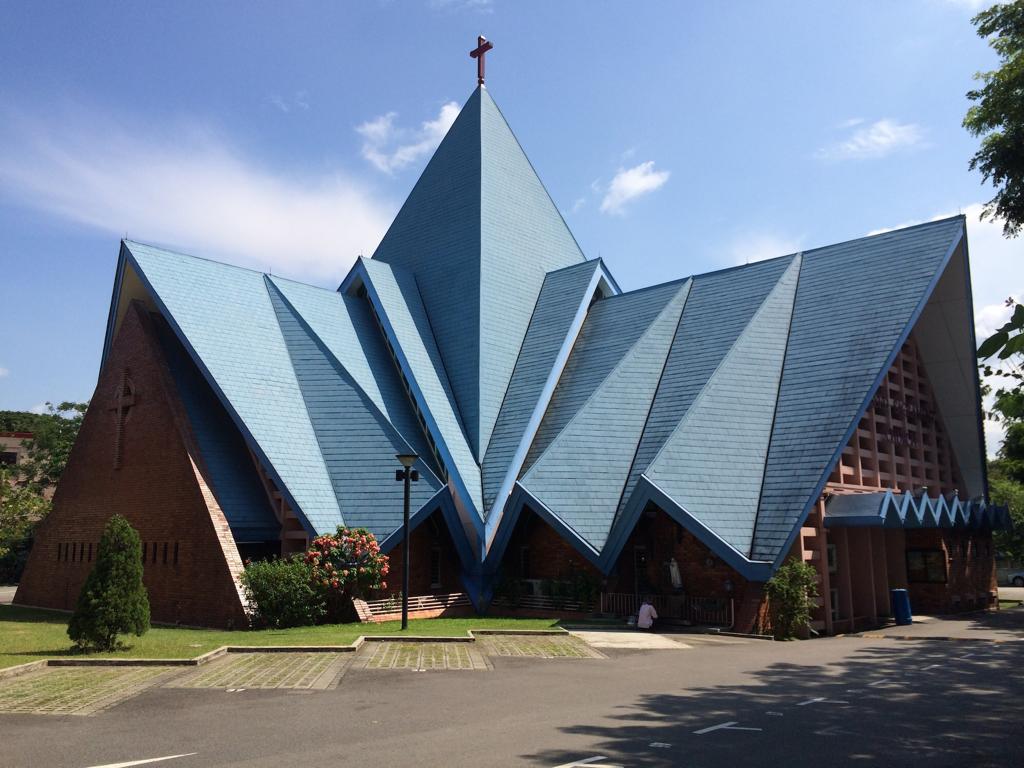 Paroki Blessed Sacrament Singapore
Blessed Sacrament Church (BSC) was initiated by the late Archbishop, Mgr Michael Olcomendy. Priests from the Congregation of the Sacred Heart of Jesus and the Immaculate Heart of Mary (SSCC) from Dutch Province were sent to Singapore to prepare, build and serve a future parish in Queenstown since 1958. For nearly 60 years, straddling the social and economic development of Independent Singapore, God has faithfully built BSC into a recognized national heritage where both local and global Christian faithful came to worship and to be ministered.
As parish of BSC grew, so did the number of parishioners. By the 1980's BSC was serving about 7000 parishioners. As the congregation grew in size, spiritual formation, leadership and discipleship programs and activities of parish ministries took flight.
At the moment BSC is served by one priest from Holland, Fr Anthony Hutjes SSCC and two priests from Indonesia: Fr Johan Wongso SSCC and Fr Rusdi SSCC. There is one more priest-in-residence, Fr Sambodo SSCC, who serves Indonesian community in Singapore.